Voting is really simple! Here's a step-by-step guide:

Step 1. Go to snapshot.org/#/adex.eth and select the proposal you'd like to vote for.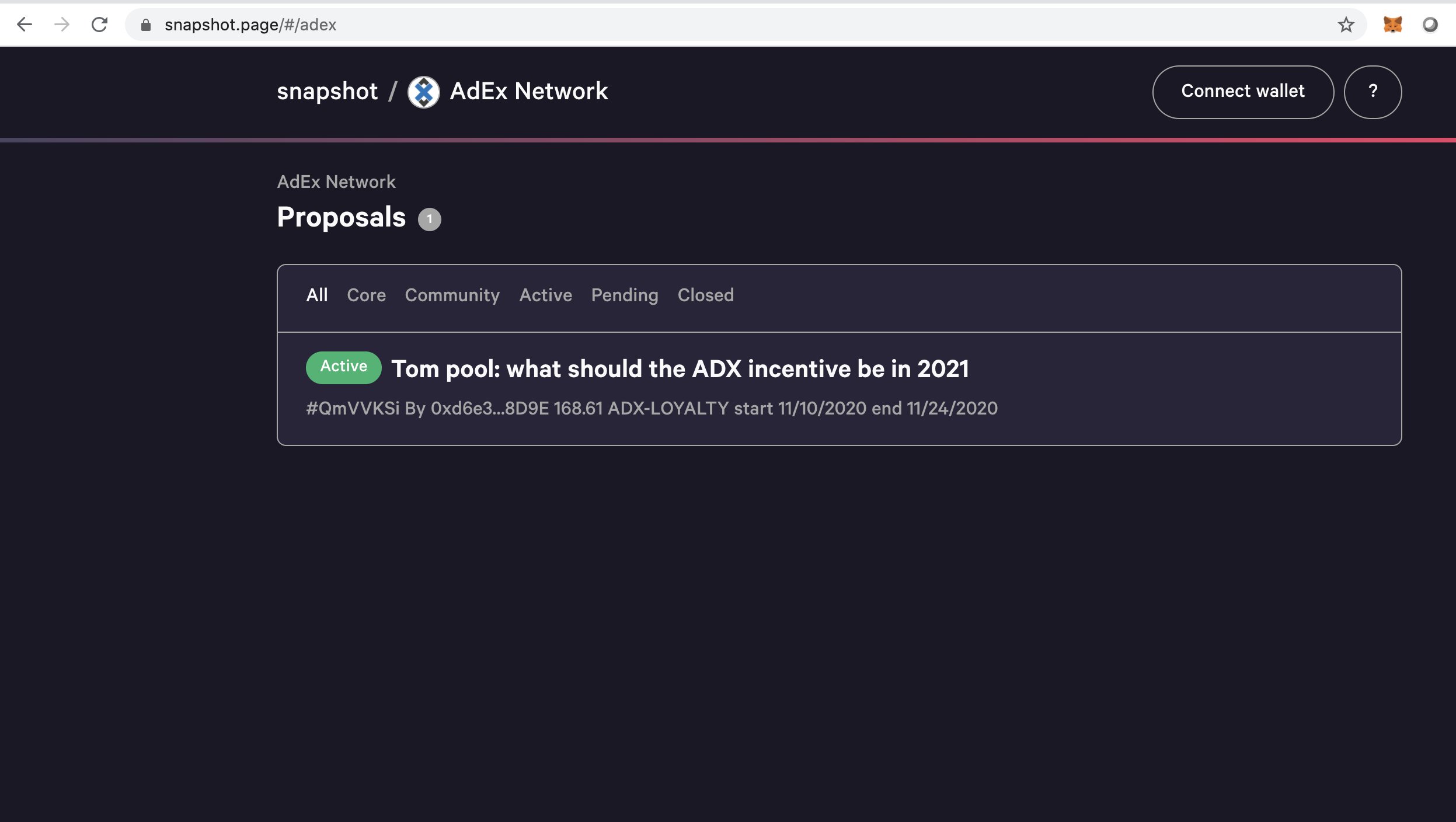 Step 2: Click on Connect wallet.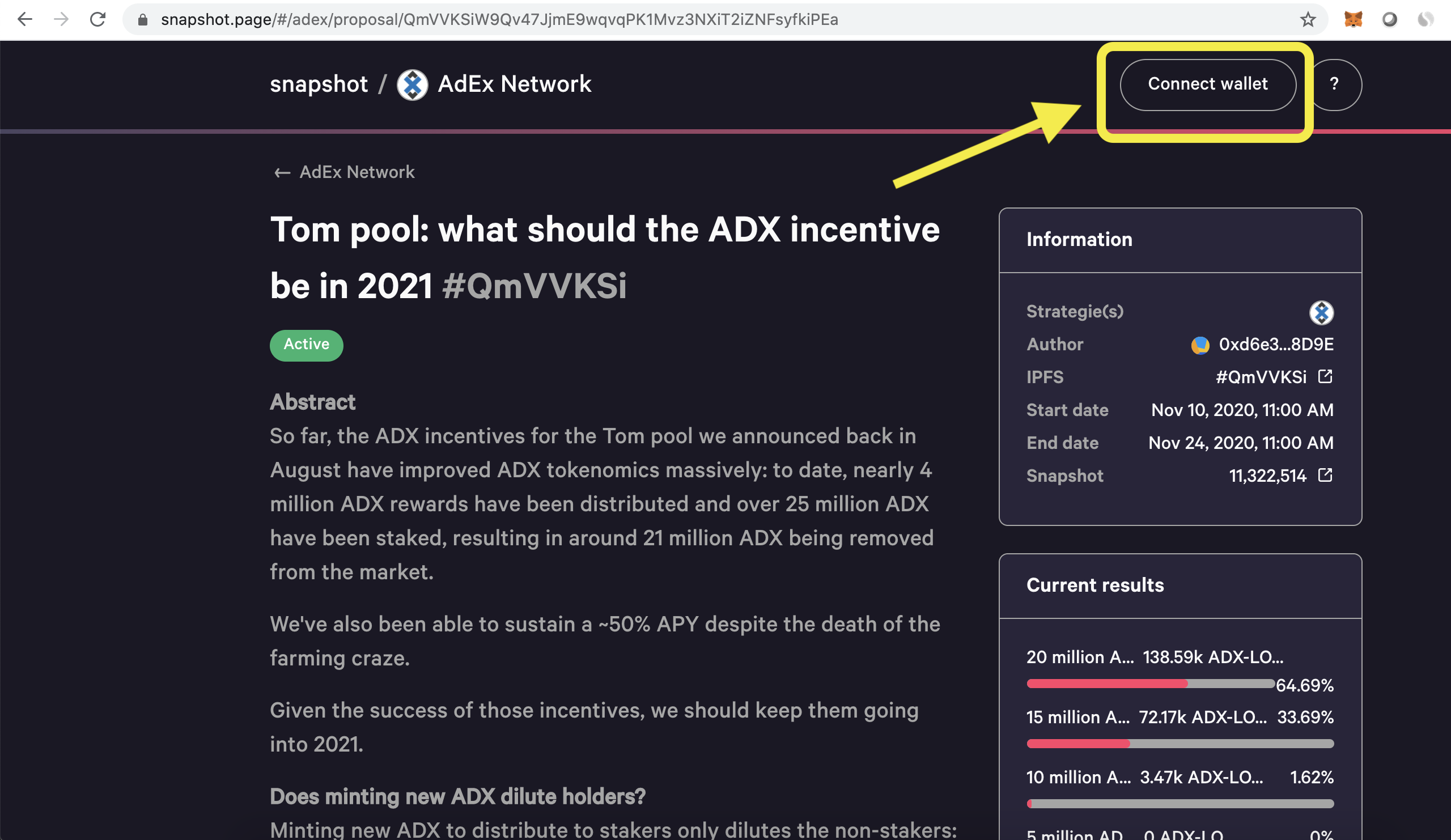 Step 3: Select the wallet with which you have staked your ADX. We are using MetaMask for this tutorial.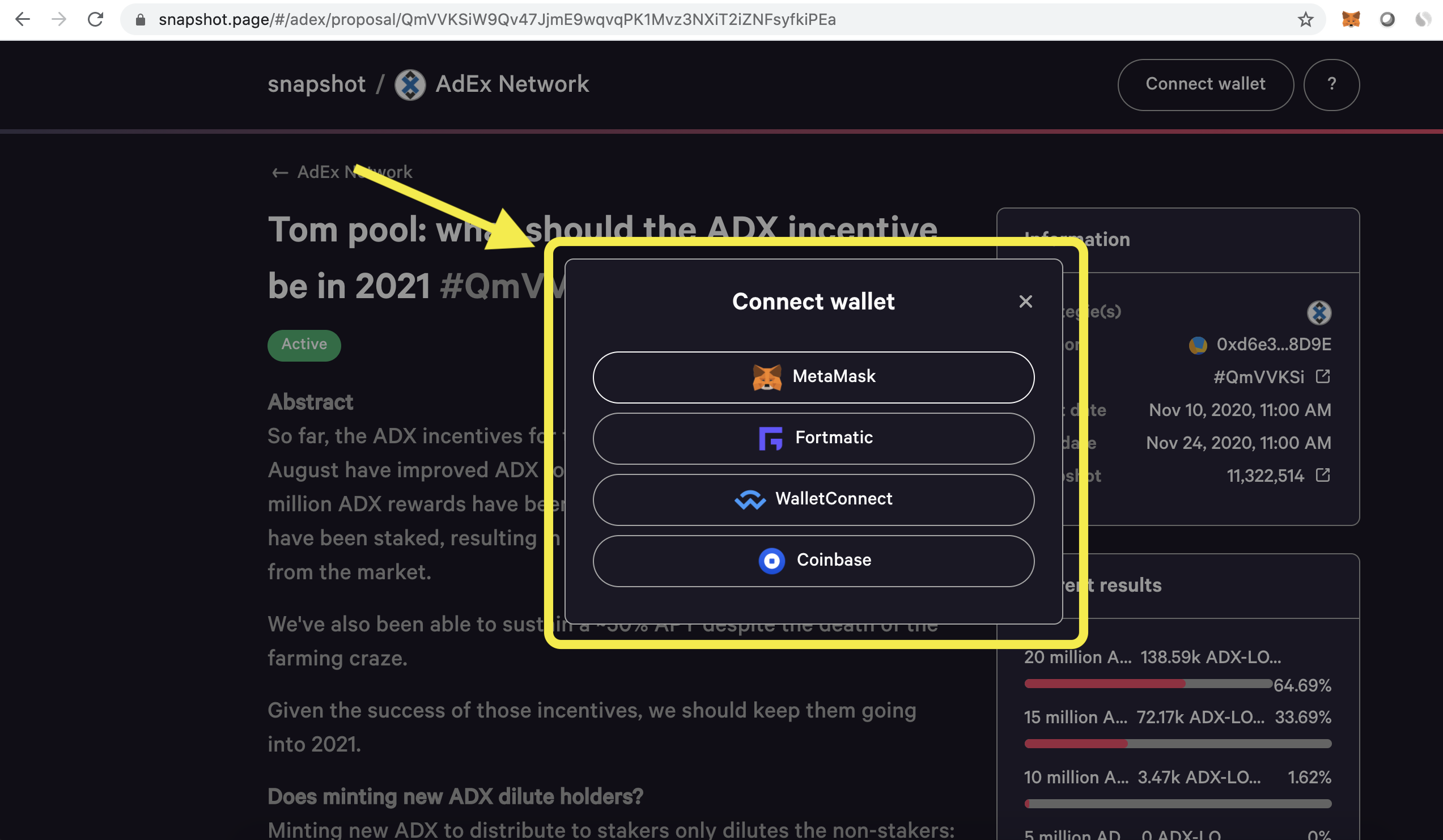 Step 4: Follow the instructions for the selected wallet. If you are using MetaMask, confirm all actions.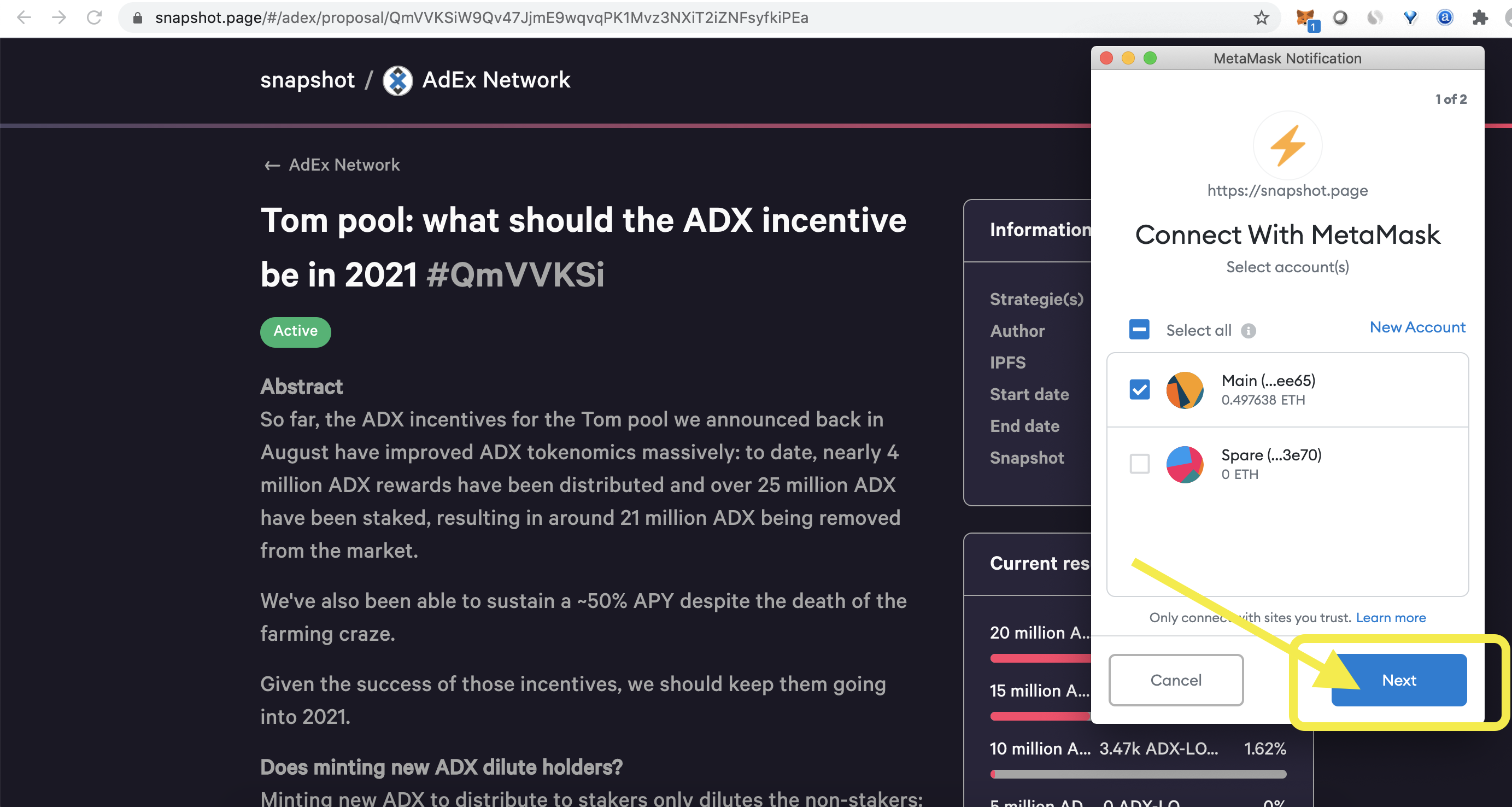 Step 5: Once your wallet is connected, select what you'd like to vote for to activate the Vote button. Then click it!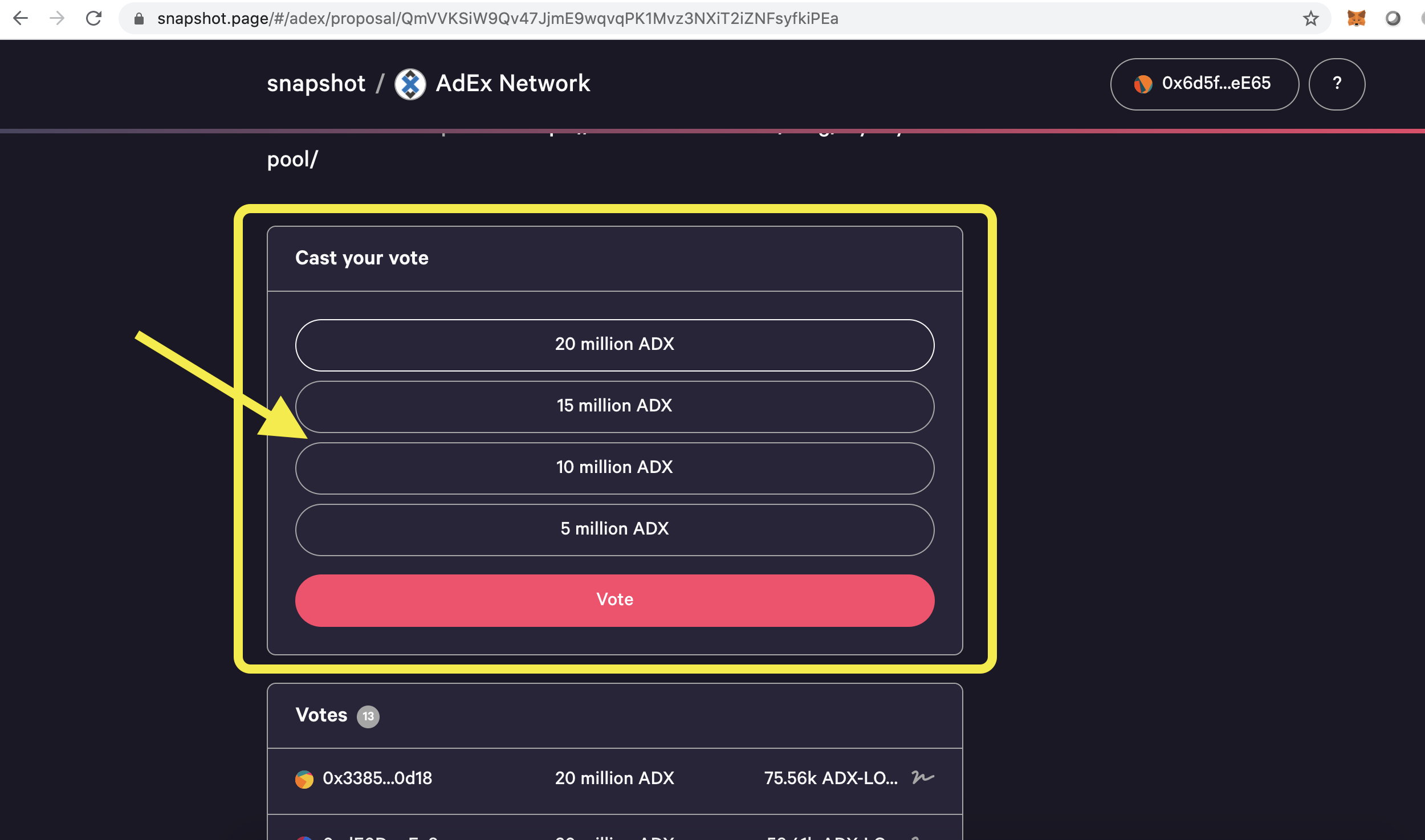 Step 6: Now you will see your selection and voting power (at the time of the vote; please note it is dynamic). Click Vote.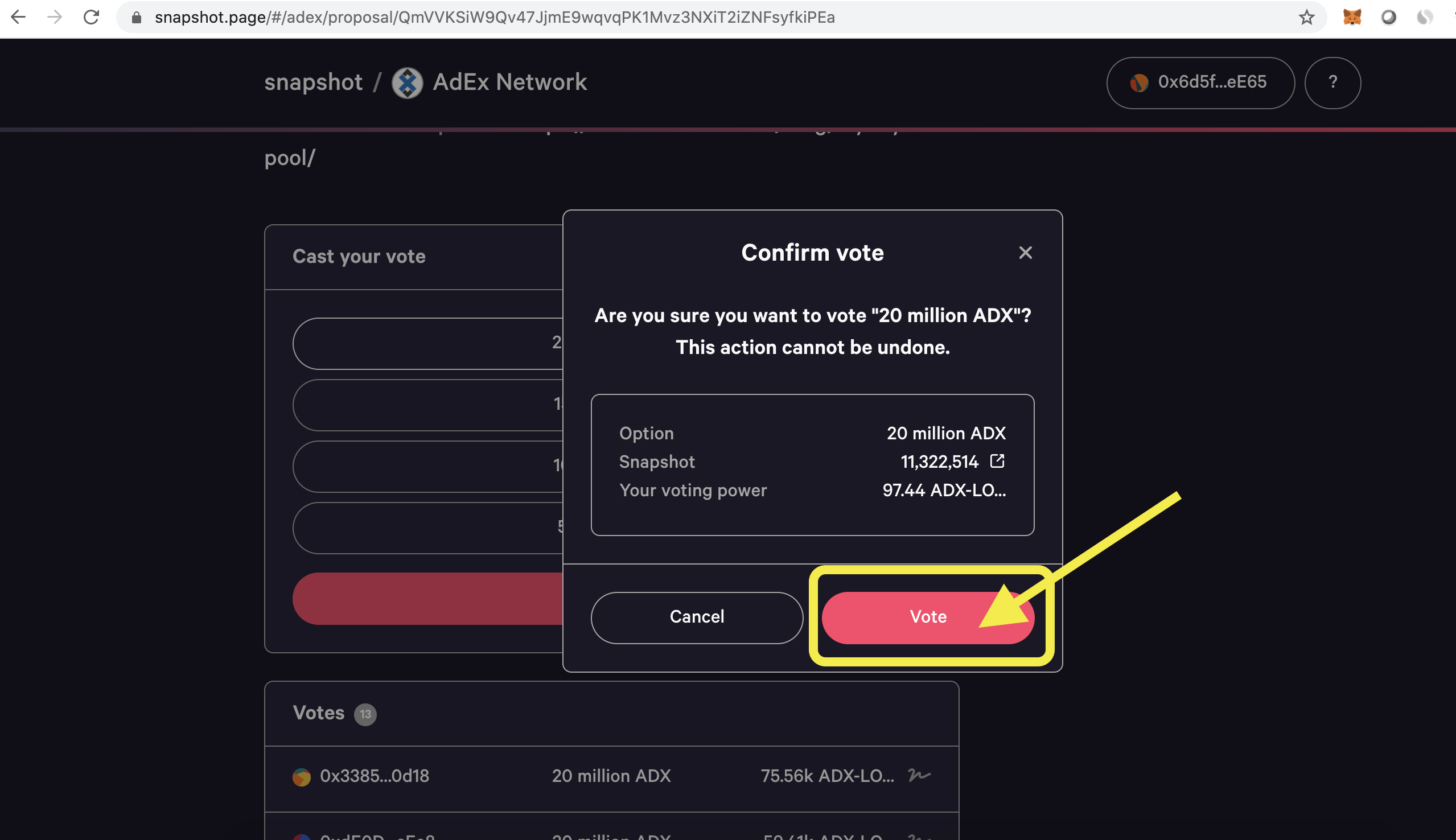 Step 7: Sign the transaction.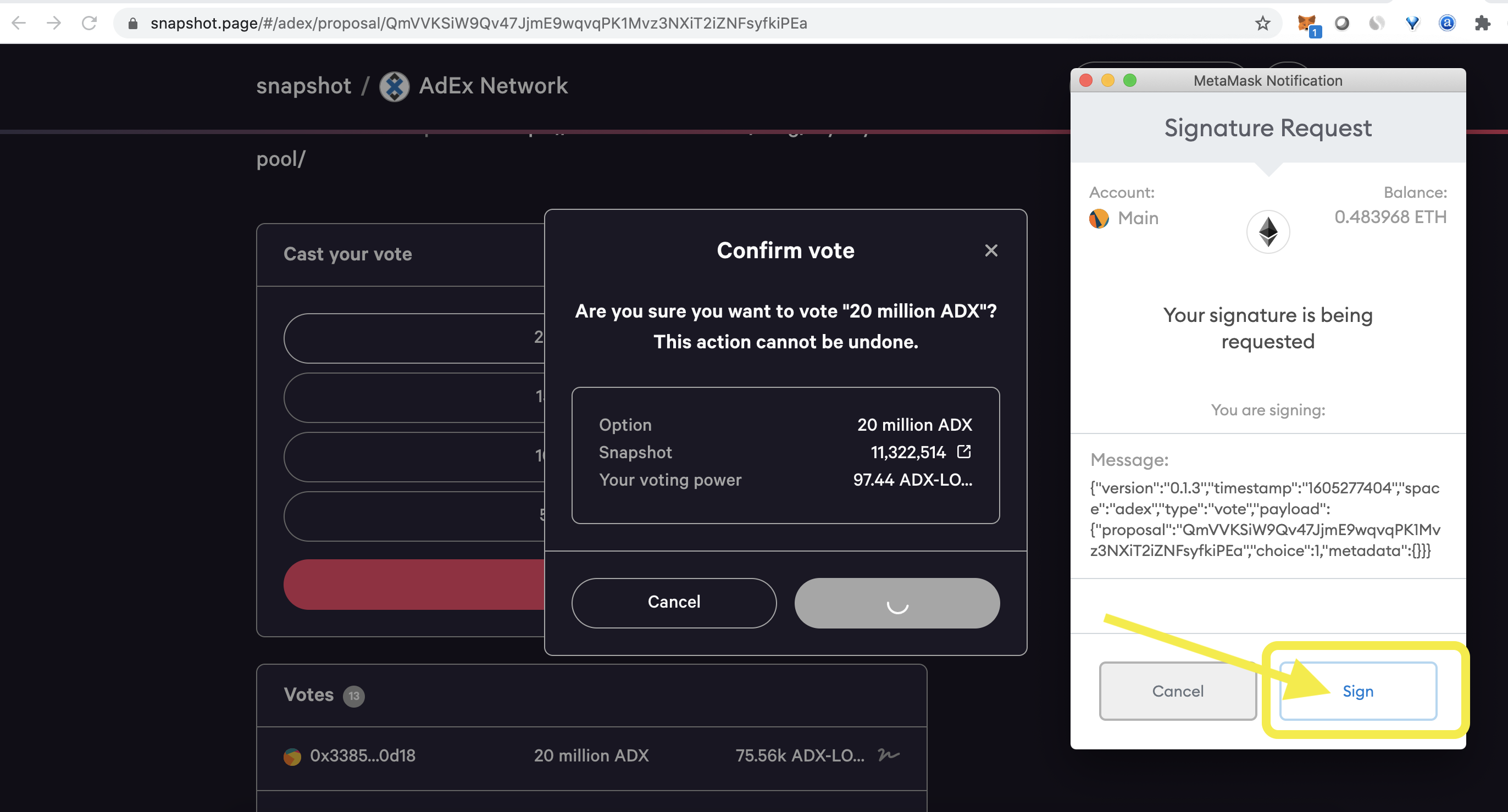 That's it! Your vote has been casted and you'd be able to see it in the Votes table underneath!
Keep in mind that for your vote to count, you have to keep your ADX staked until the snapshot block of the given proposal.