As the ADX-LOYALTY Pool Retires, you might want to move your staked ADX tokens to the Tom Pool and continue enjoying the good APY for ADX stakers (currently 39% APY). In the tutorial below you will find out how to do it in couple of easy steps.
Of course, if having your ADX liquid is important for you, you should first consider it, as the Tom Pool will continue to have a 20 days unbonding period (in which you can't withdraw your ADX tokens after requesting the unbond).
1. Unstaking your ADX tokens from Loyalty Pool
1.1) Connect your wallet with AdEx staking portal
1.2) Open the "Staked" menu and klick on "Withdraw" button for the Loyalty pool:

1.3) Click on "MAX AMOUNT" button to automatically enter the full amount of your ADX tokens available for withdrawal and then the "WITHDRAW ADX"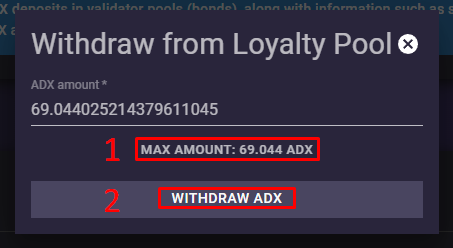 1.4) Sign the transaction in your wallet.
Now your ADX tokens are in your wallet and you can stake them at Tom Pool.
2. Staking your ADX tokens in Tom Pool
If your ADX tokens are in Ambire Wallet, you can check the following tutorial: How to stake with Ambire Wallet
2.1) Connect your wallet with AdEx staking portal. If you have ADX tokens in your wallet, you will be welcome with the following window - click on "Stake ADX" button.
If you don't see this window or you have closed it - just go to the "Pools" menu at the left side of the staking portal and click on "Deposit" button under the Tom staking pool.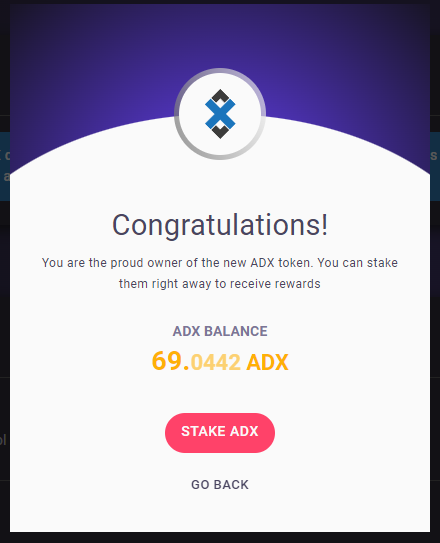 2.2) Fill in the form how much ADX you'd like to stake (the maximum amount will be the total amount of ADX tokens you hold in the connected wallet). Mark the checkbox if you are agreed with T&C and then click on "DEPOSIT ADX" button at the bottom.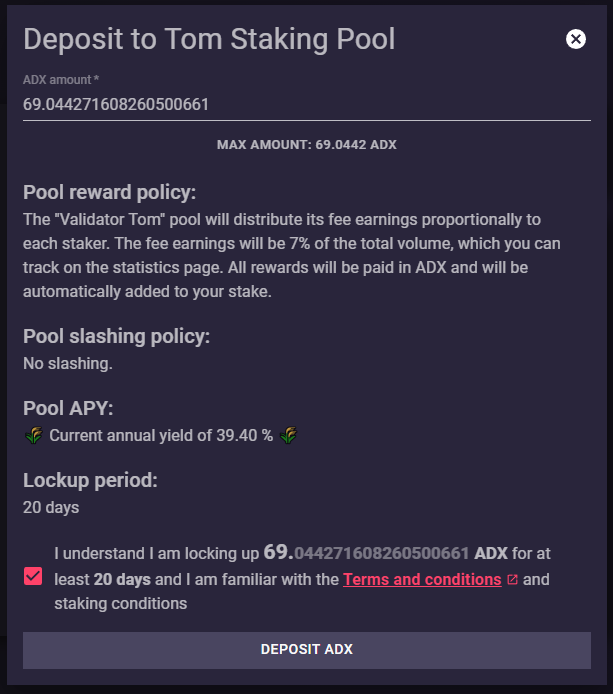 2.3) Confirm ALL transactions you are asked to sign in your wallet. If you don't sign all transactions, the funds will be available in your balance but a stake won't be created (you'd need to start over again at 2.1).