Posted by AdEx Network on December 2nd, 2020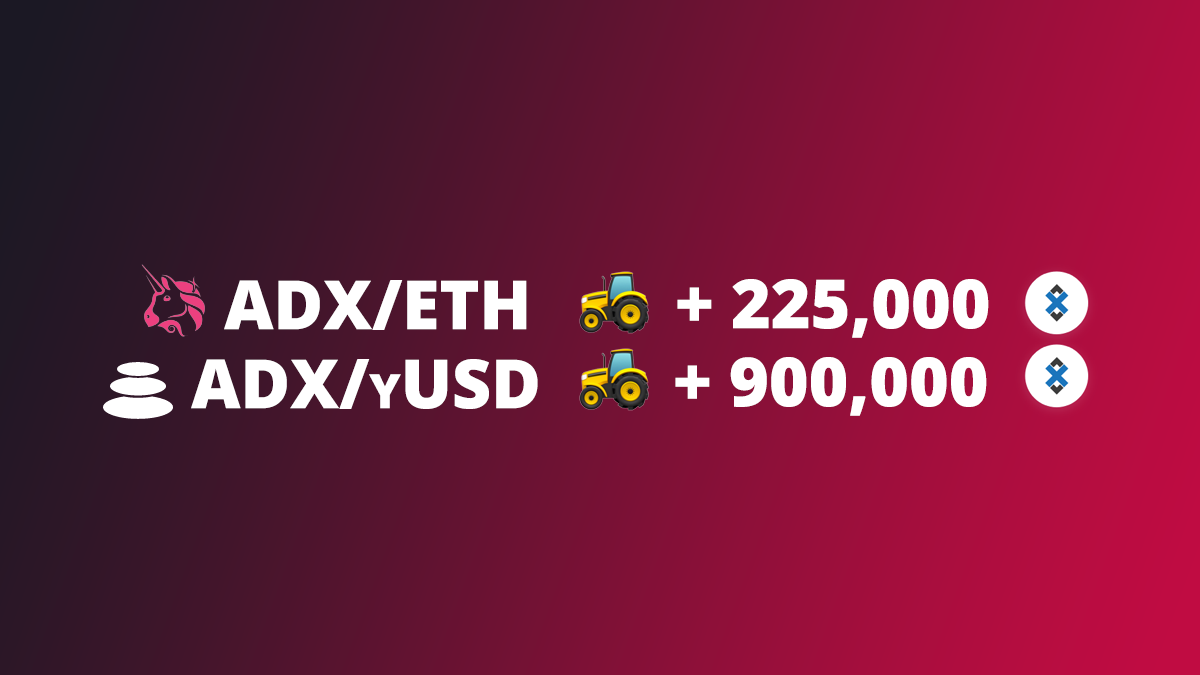 We have increased the yield farming ADX rewards! The Uniswap ADX/ETH pool gets additional 225,000 ADX and the Balancer ADX/yUSD pool will have an extra 900,000 ADX tokens distributed as rewards by the end of the farming period (20.20.2020).

For more information on AdEx Farming, check the original announcement out.

For a step-by-step tutorial on Farming, including video tutorials, click here.