Voting is really simple! Here's a step-by-step guide:

Step 1. Go to https://snapshot.page/#/adex and select the proposal you'd like to vote for.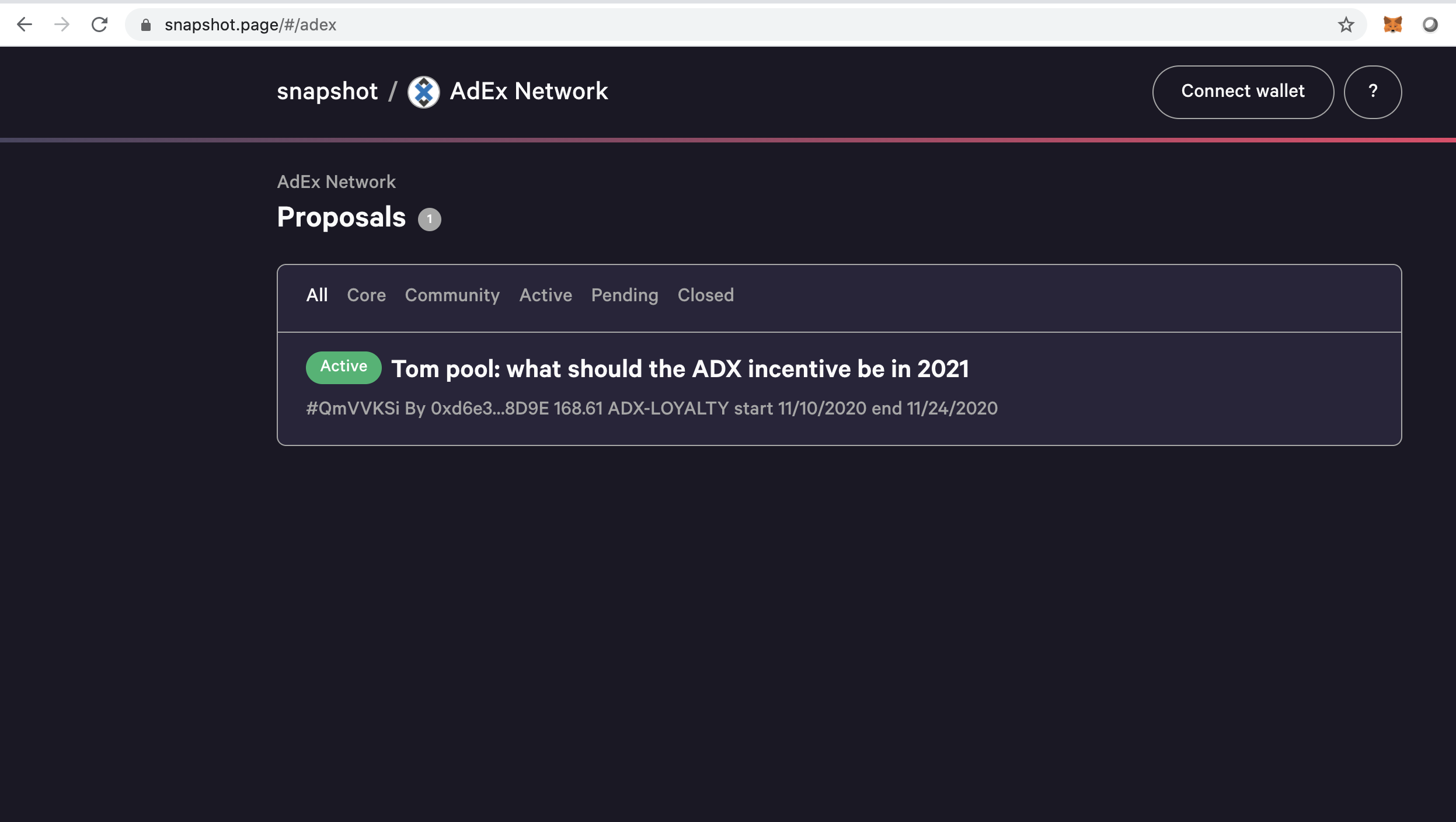 Step 2: Click on Connect wallet.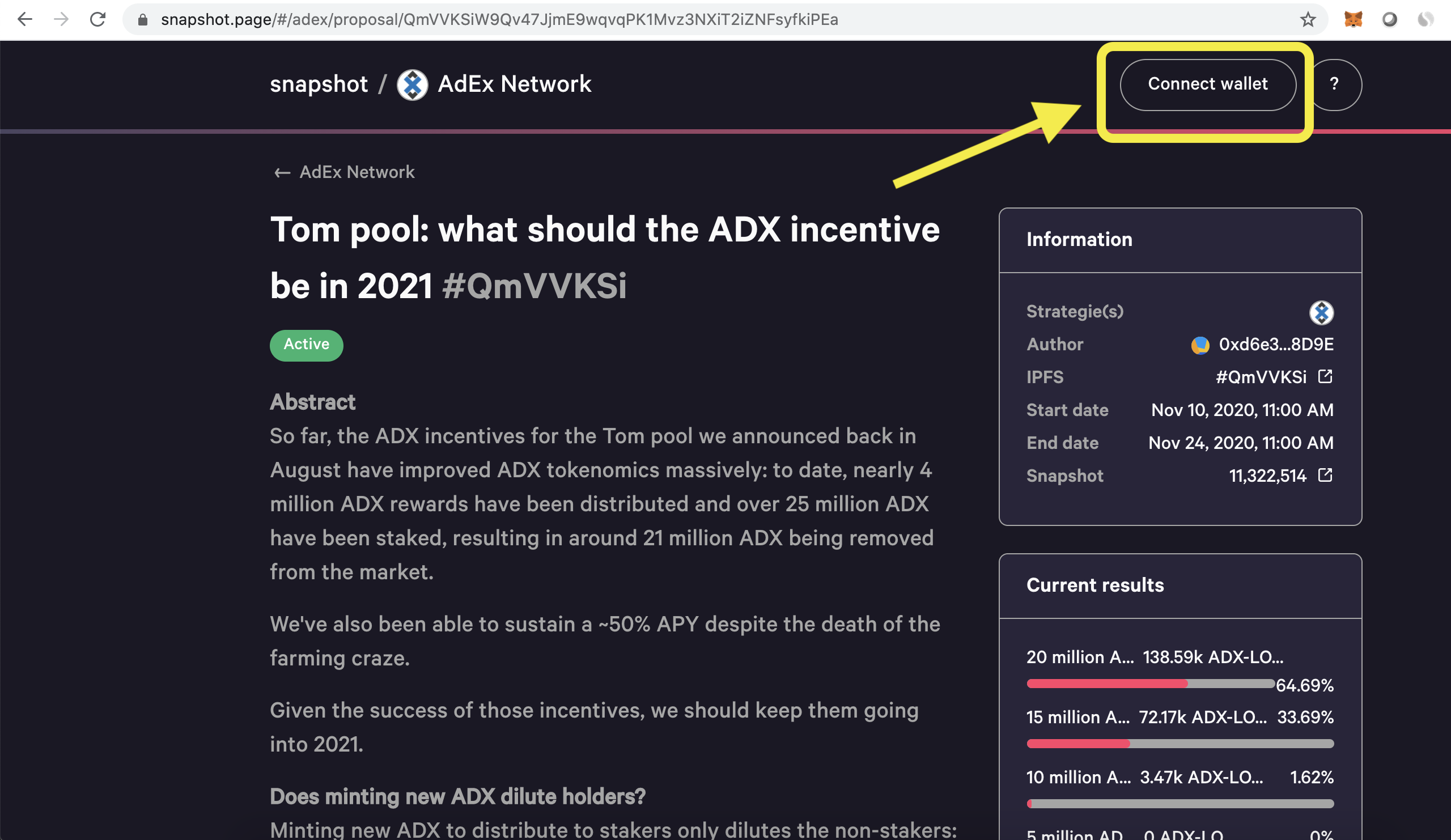 Step 3: Select the wallet which holds your ADX-LOYALTY (the one you used to enter the Loyalty Pool on our Staking portal). We are using MetaMask for this tutorial.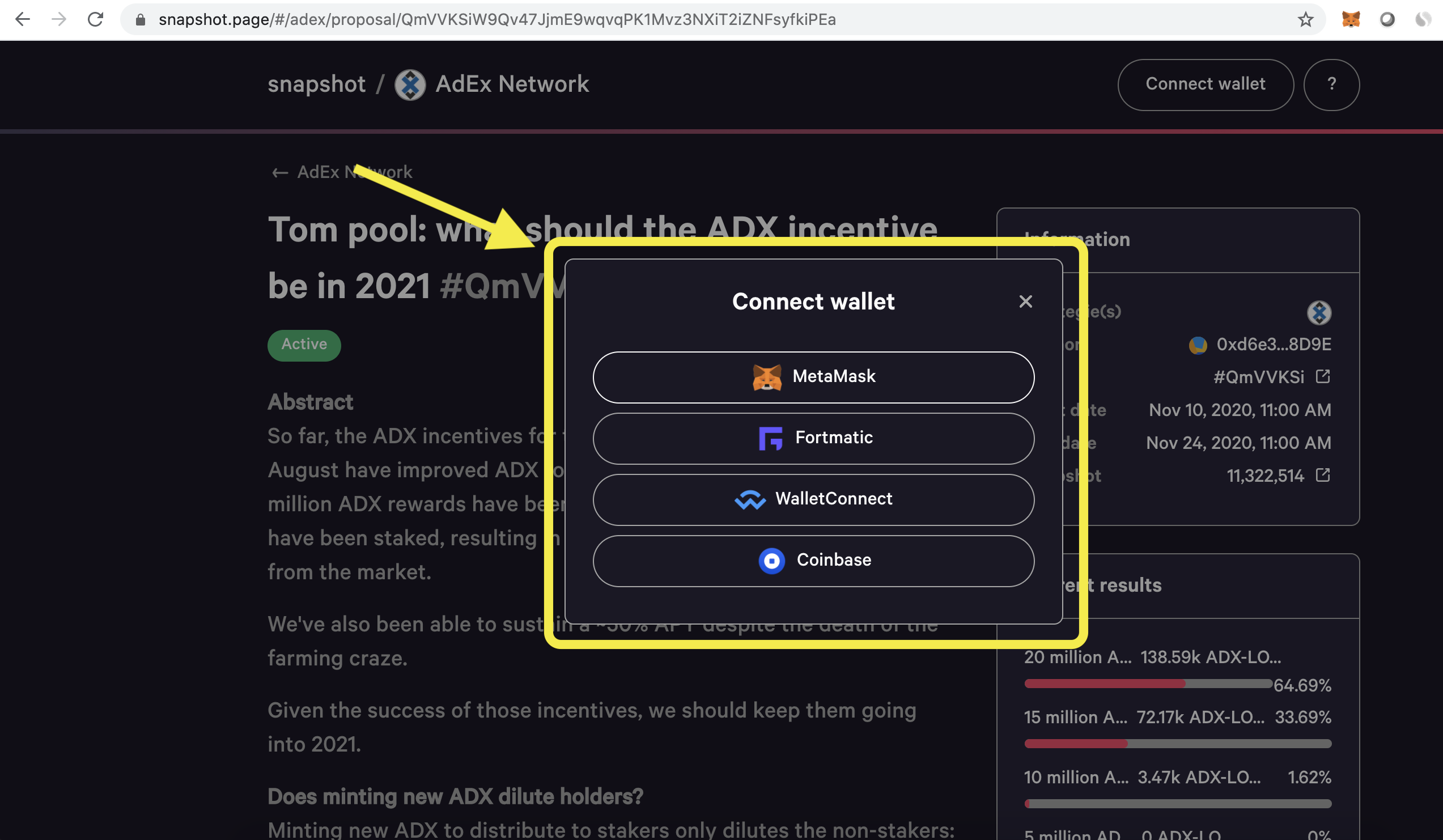 Step 4: Follow the instructions for the selected wallet. If you are using MetaMask, confirm all actions.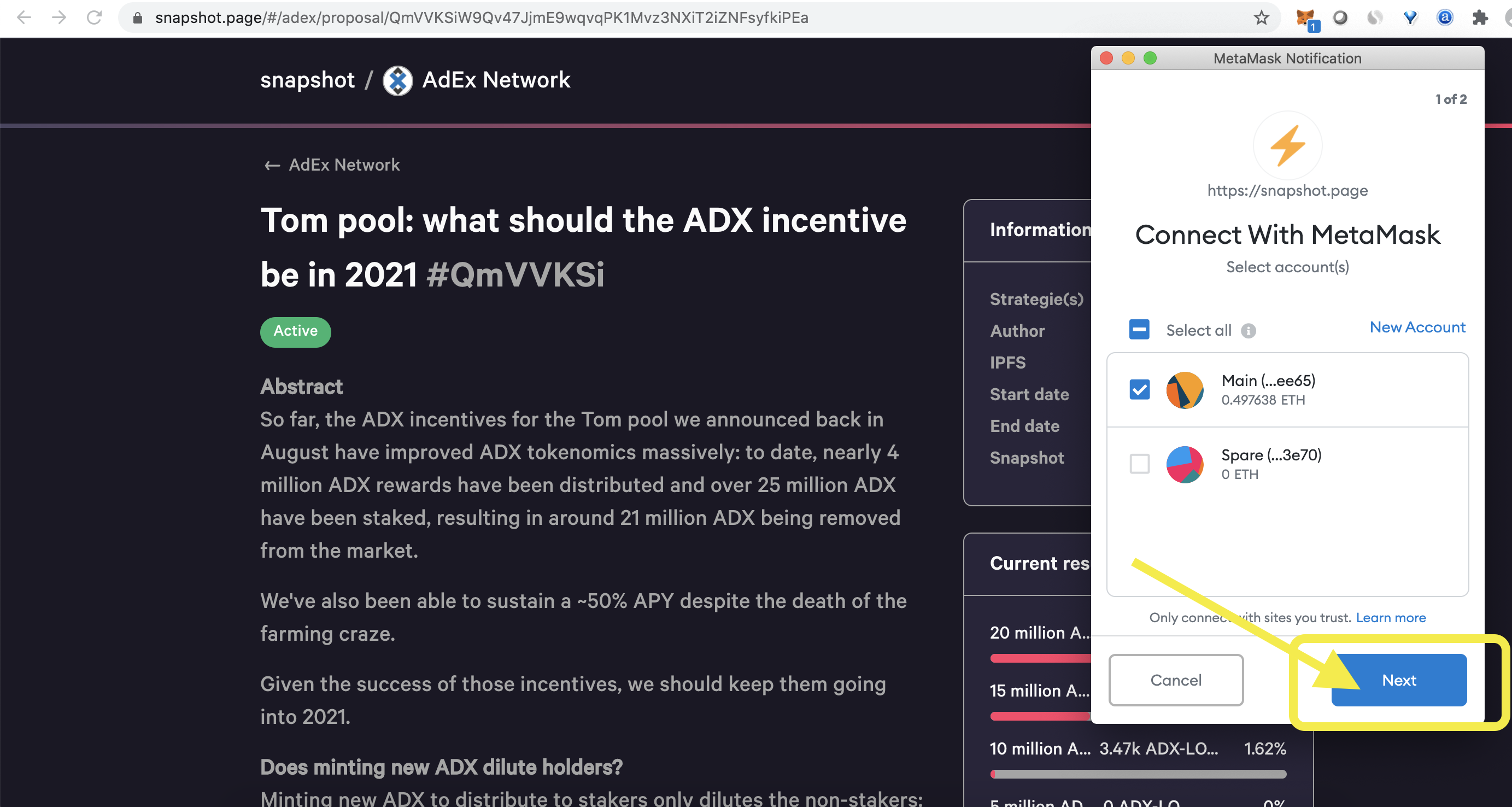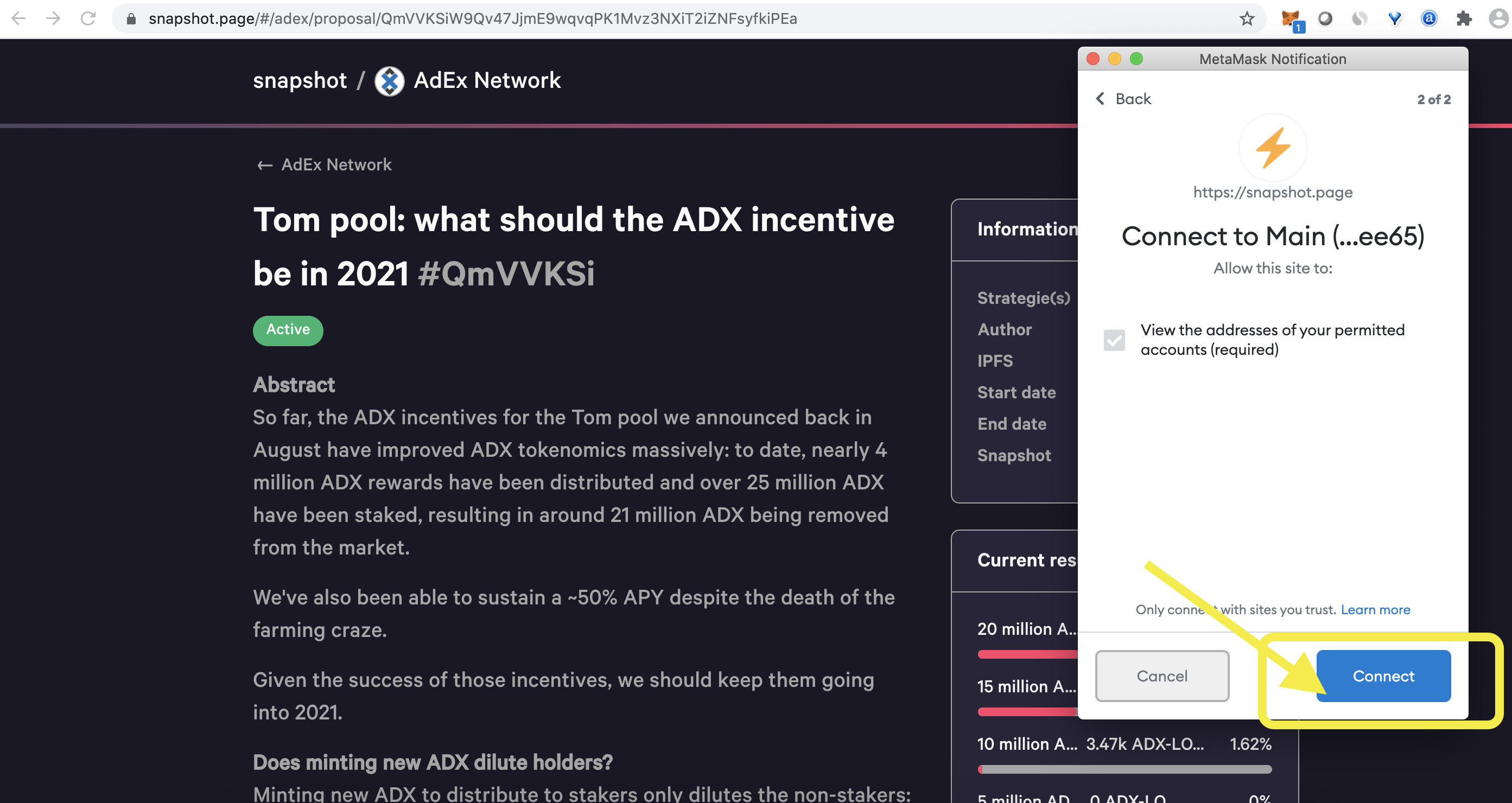 Step 5: Once your wallet is connected, select what you'd like to vote for to activate the Vote button. Then click it!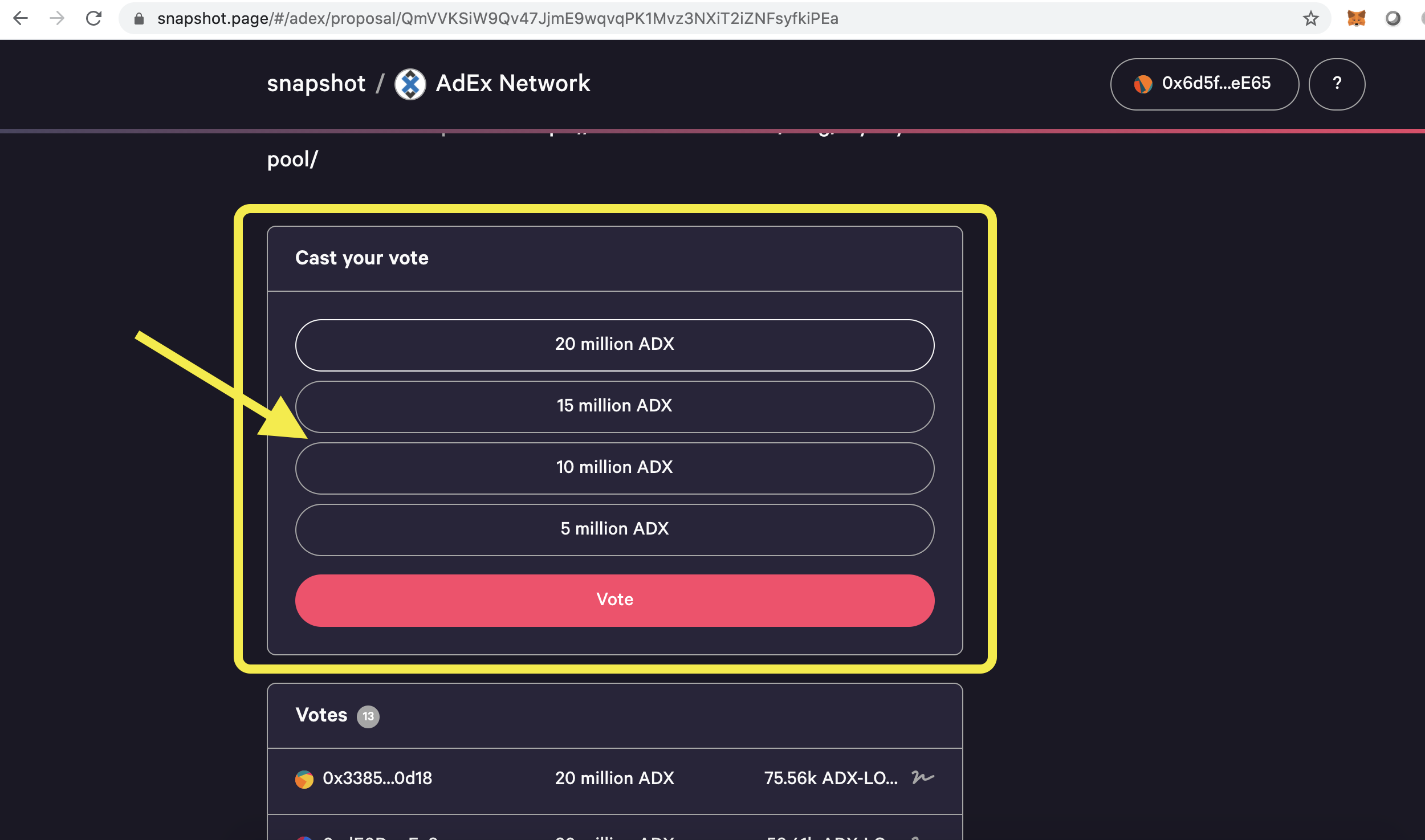 Step 6: Now you will see your selection and voting power (at the time of the vote; please note it is dynamic). Click Vote.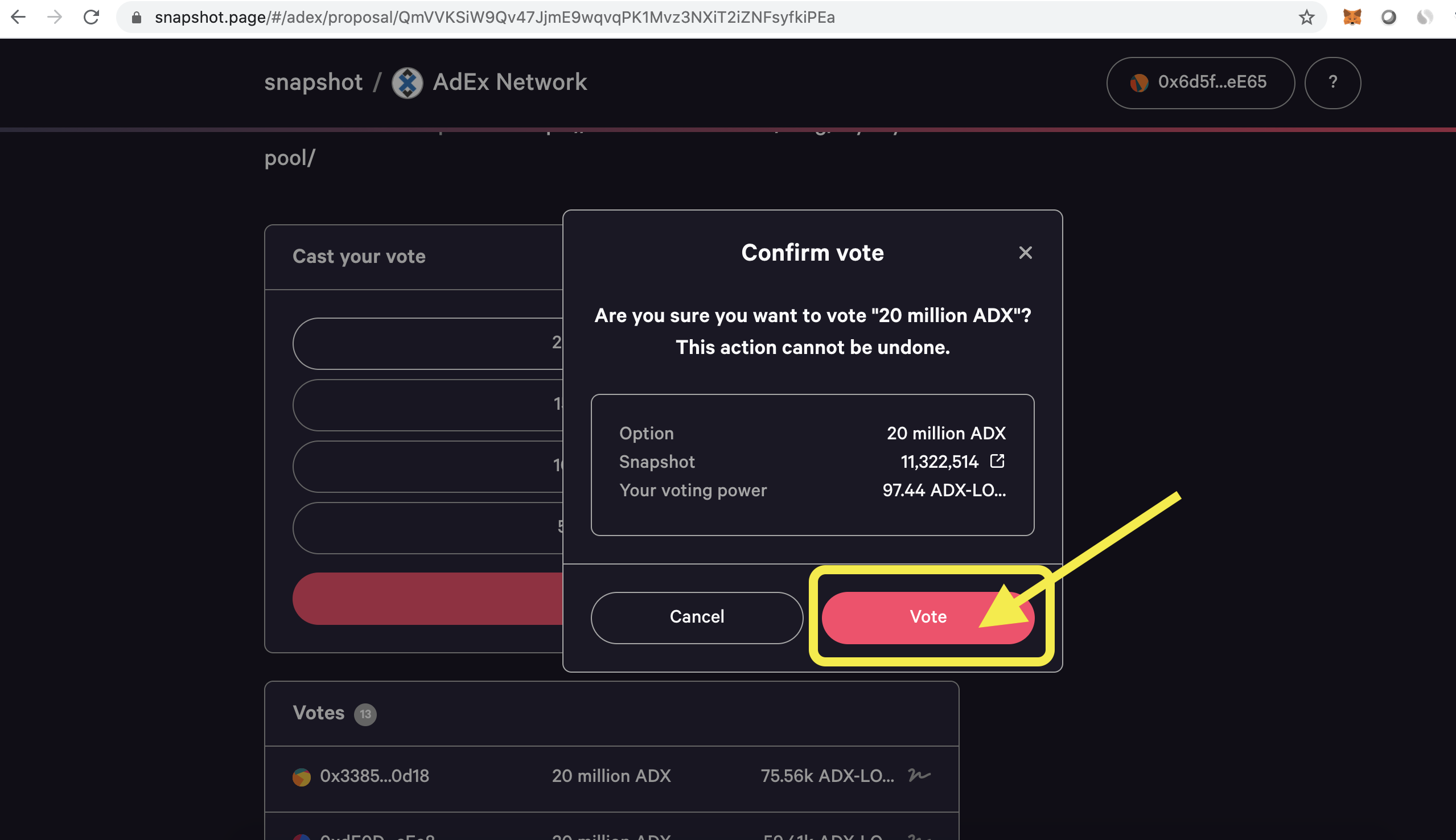 Step 7: Sign the transaction.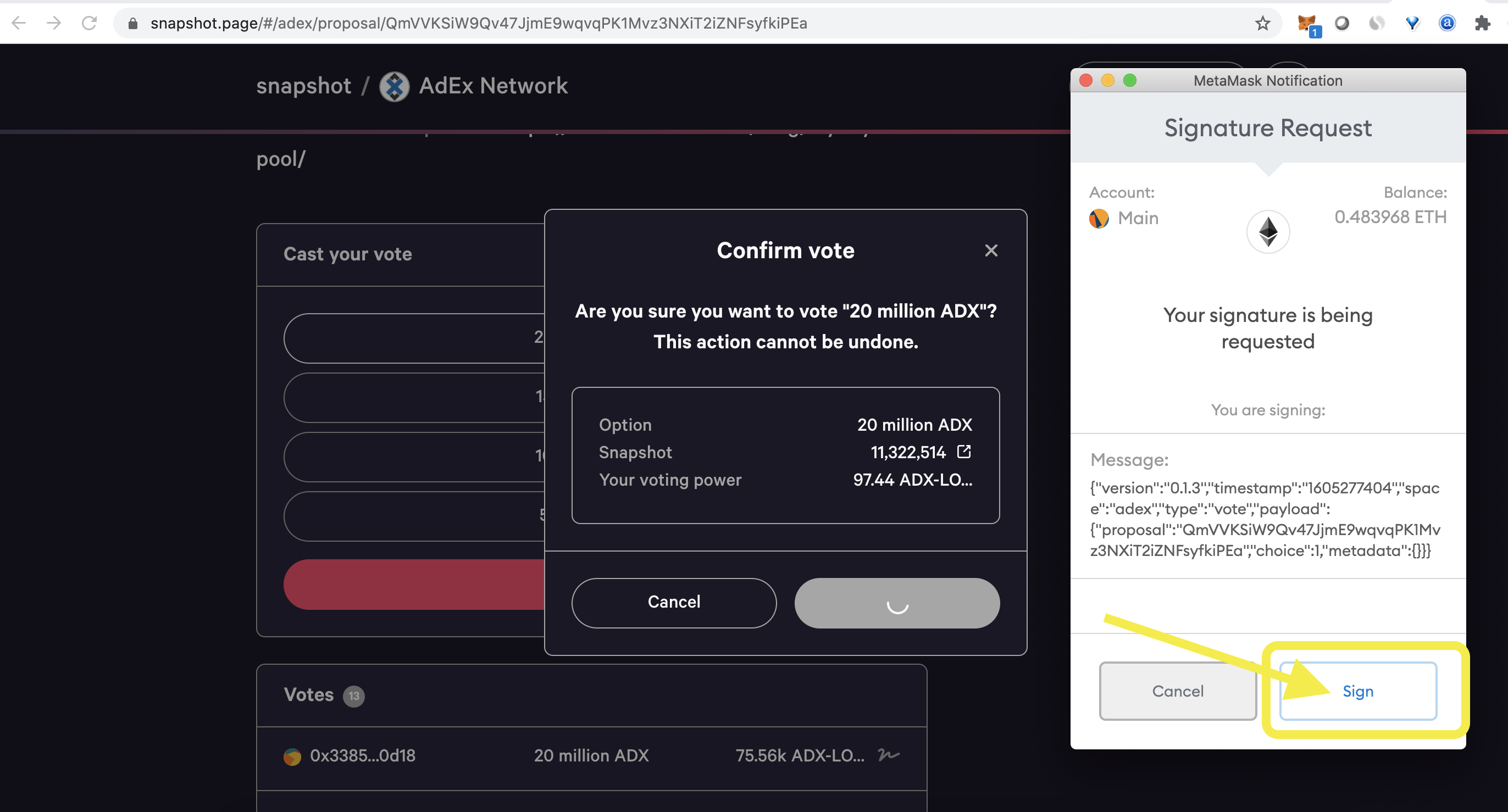 That's it! Your vote has been casted and you'd be able to see it in the Votes table underneath!