Published: 7.10.2020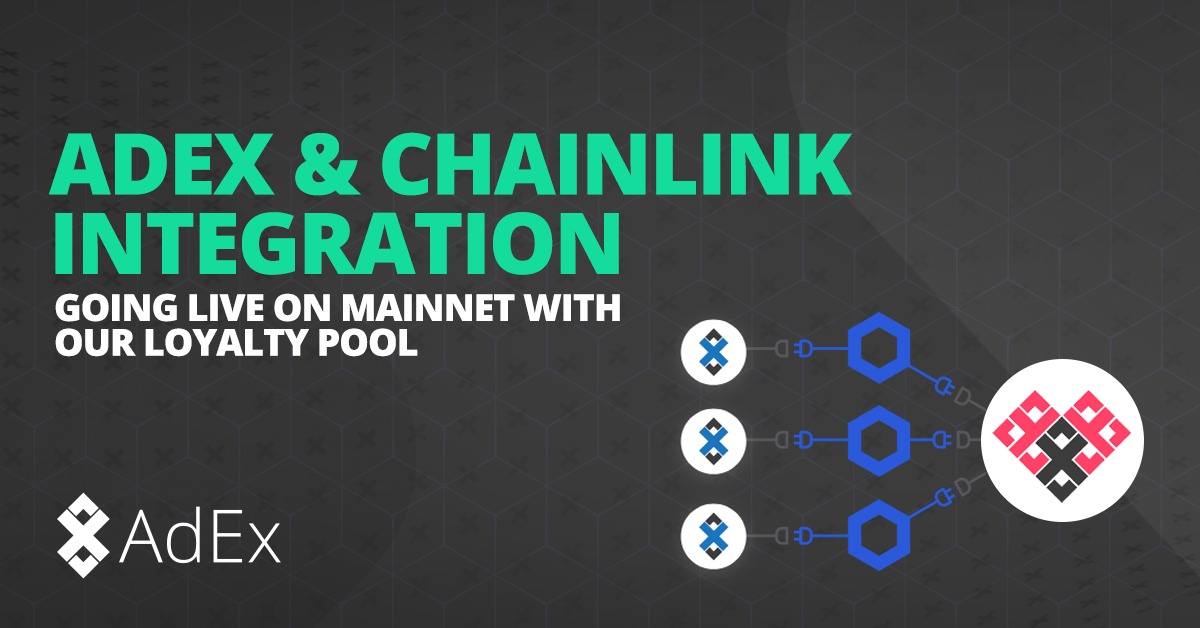 We are going live on mainnet with an AdEx staking pool that uses a Chainlink-powered ADX-USD price oracle for a novel DeFi concept we call elastic issuance.
Introducing the AdEx Loyalty Pool and Governance
Unlike the existing Validator Tom staking pool, the new loyalty pool has no lockup period and can be entered/exited at any time. The loyalty pool annual percentage yield (APY) will range from 10% to 50% depending on the ADX price in steps.
With the data derived from the Chainlink-powered oracle, we will implement the following APY steps based on the ADX price: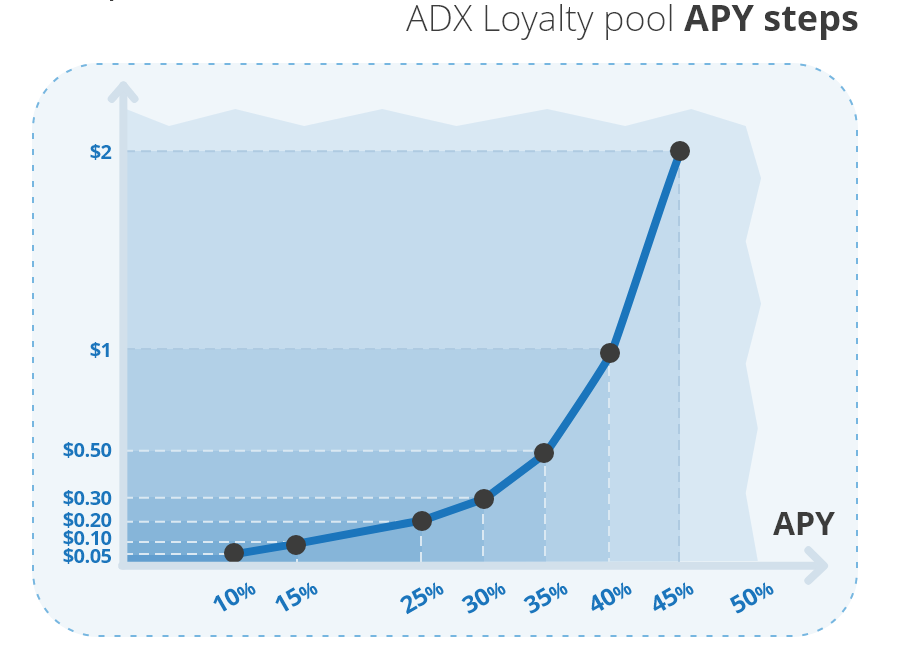 Limited Participation
To ensure that not too many new ADX tokens are issued while still keeping a predictable APY, we're limiting this pool to 25 million ADX.
This works on a first-come first-serve basis: once the limit has been reached, new participants cannot enter the pool.
Governance
Thanks to snapshot.page, loyalty pool participants (ADX-LOYALTY holders) can vote on various proposals related to the development of AdEx, both the underlying protocol and the ad network on top of it.
Proposals will be submitted by the AdEx team and voted on by the community, and based on this signalling we'll make decisions regarding the road ahead.
Full announcement
For the full announcement, head to our blog.