It is really easy to start advertising effectively on AdEx Network. All you need is an account on the platform, cool campaign ideas and DAI stable coin — the payment method we are using on our platform.
We'll assume that you know how to work with cryptocurrencies and you've already bought DAI, but if you are just starting— better check first our tutorial on how to purchase and start using DAI. You can also top-up your account directly credit card or bank transfer.
How to top up your AdEx account
Step 1: On your Dashboard, go to Top Up Account.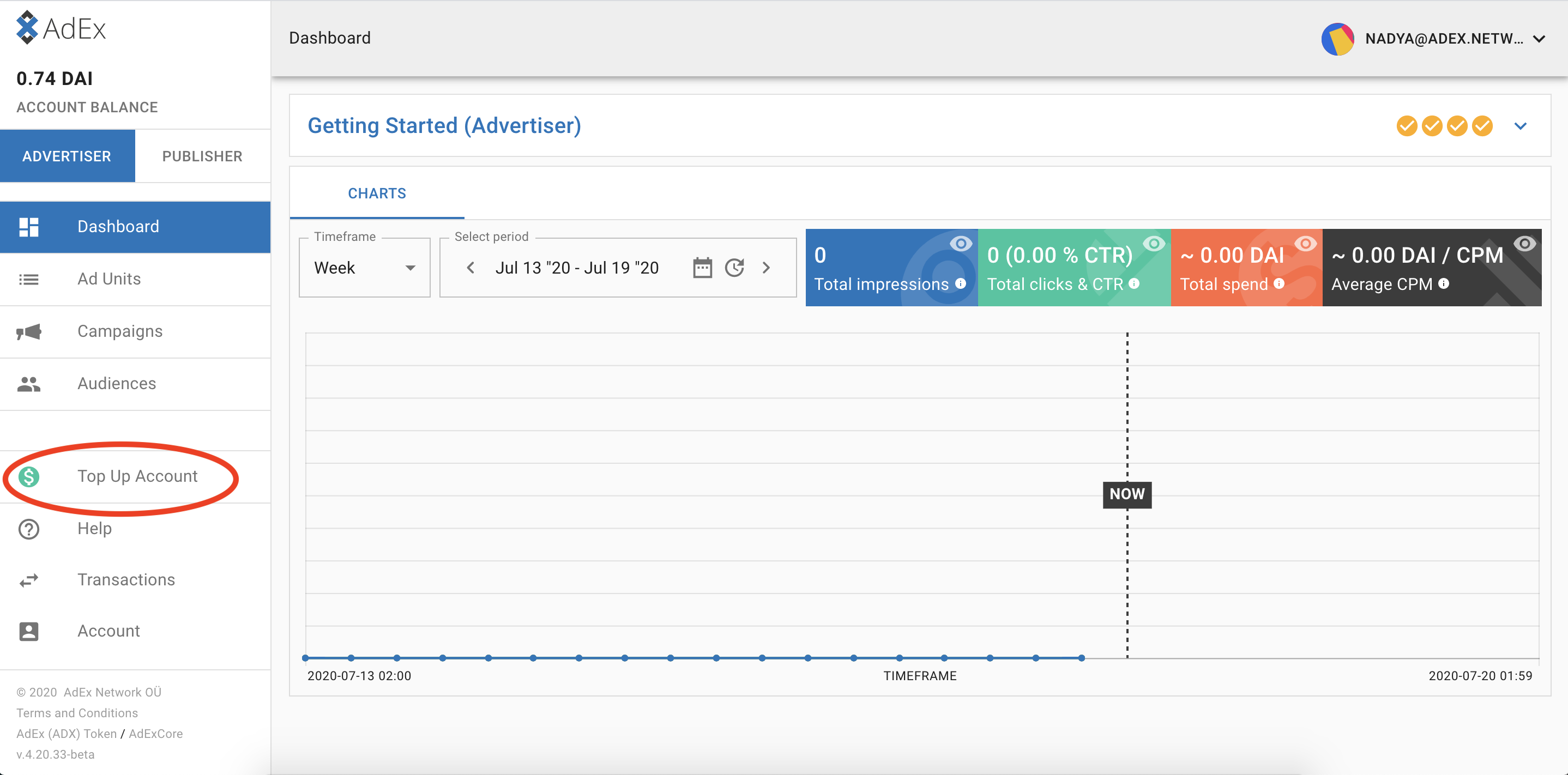 Step 2: On your Top Up screen you have different options to top up your account.
If you already hold DAI in a wallet of your choice, you can simply send the funds to your Identity Address shown in the first column called DAI DIRECT DEPOSIT.
Clicking on the address will copy it to your clipboard. Now that you have it, just send funds to it using your preferred wallet.
Alternatively you can top up your account with USD using Wyre (using a credit card), EUR or GBP via Ramp and CAD using PayTrie (using bank transfer). More information on deposits via Ramp can be found here. You can also deposit BTC to your account, here's how to.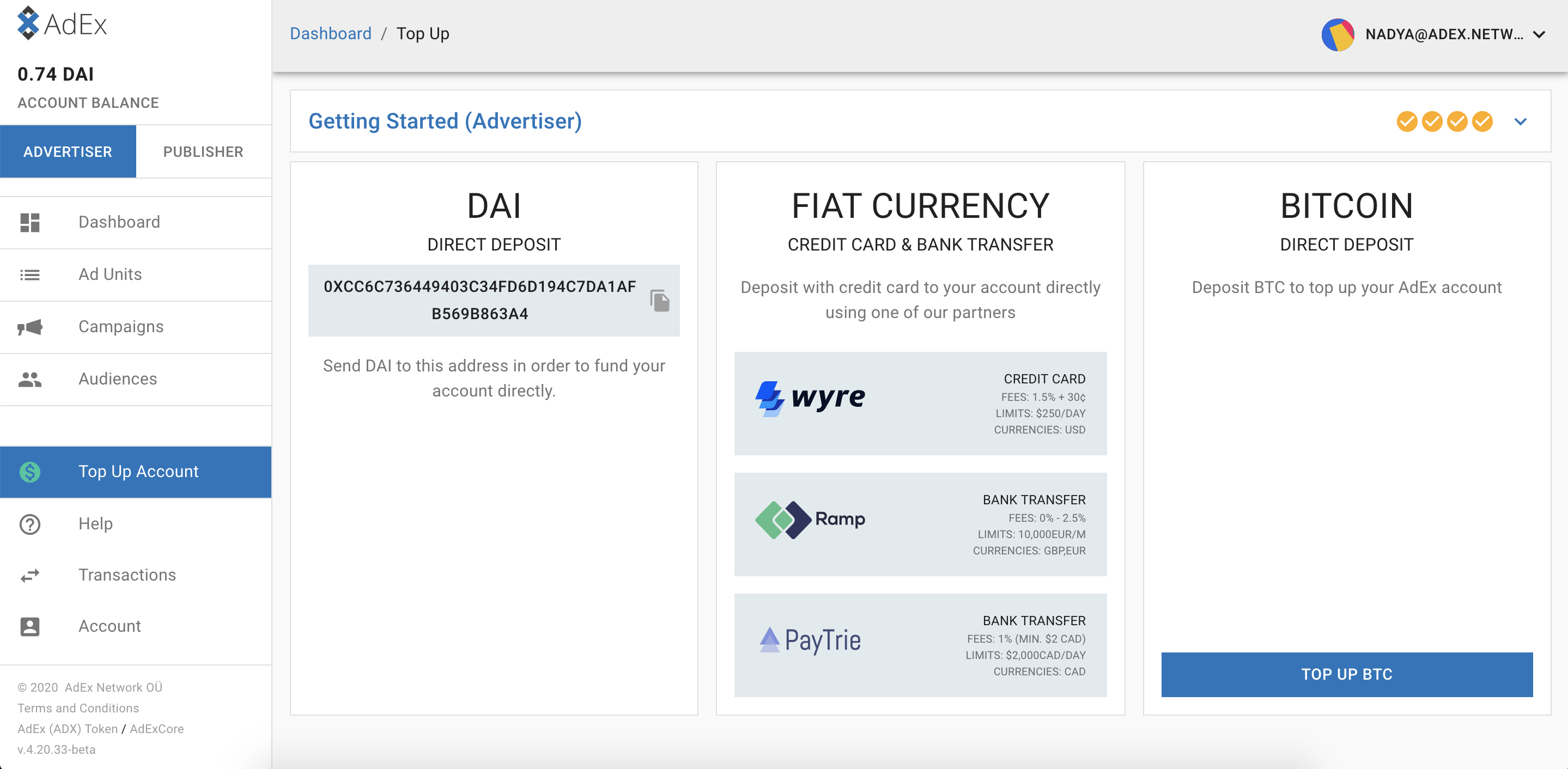 When you have enough funds in your Identity address, you can start running campaigns on AdEx Network. Rock 'em!